Signup Process
To begin using Propellor, you can go through the signup process in order to create an account. The signup process begins on the propellor homepage https://propellorapp.com. The following steps will guide you through the signup process.
Step 1 – On the homepage, click on the "Enter email here" box to select it. Enter the email that you wish to use for your Propellor login, and click on the "Register" button.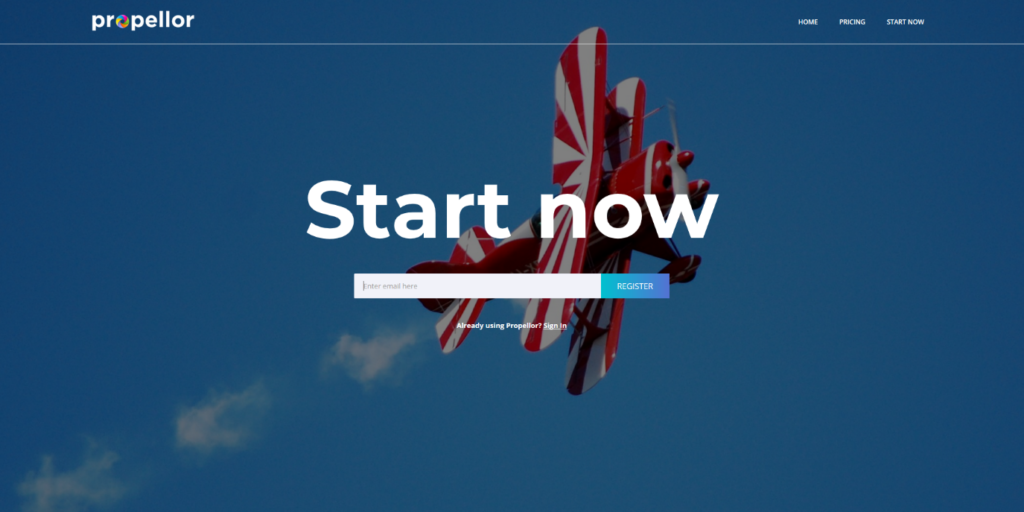 Step 2 – If your email has not already been registered with Propellor, then you will be emailed a unique code to confirm registration. Please check your emails, and enter the code in the "Please enter your code" box. Click "Continue to add your name"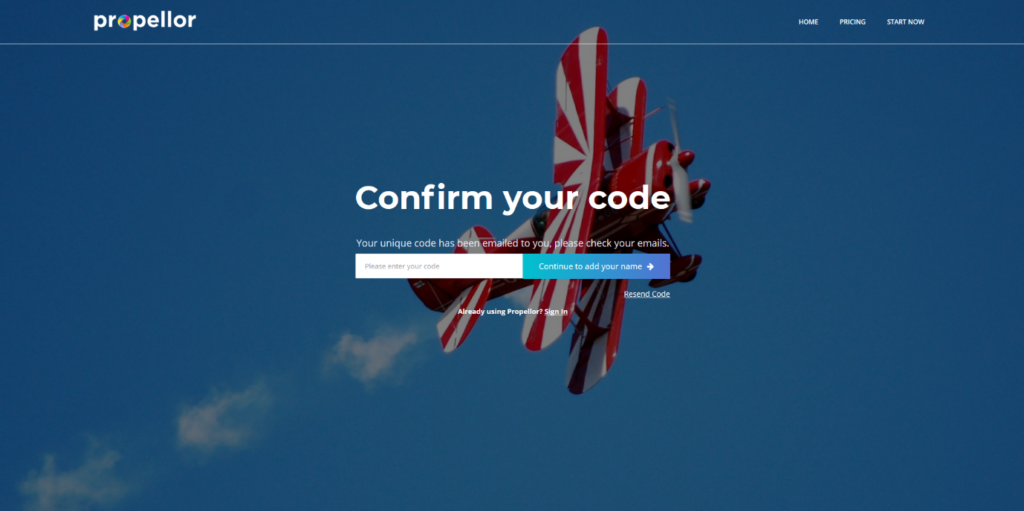 Step 3 – Once you have entered the code, you will then be taken to a page where you can enter your user details. The username must be unique, as it is used to log in to Propellor. When you have entered a unique username that has not been used by anyone else, you will get the "thumbs up" icon. You may then click "Continue to add a password" to proceed on to the next step.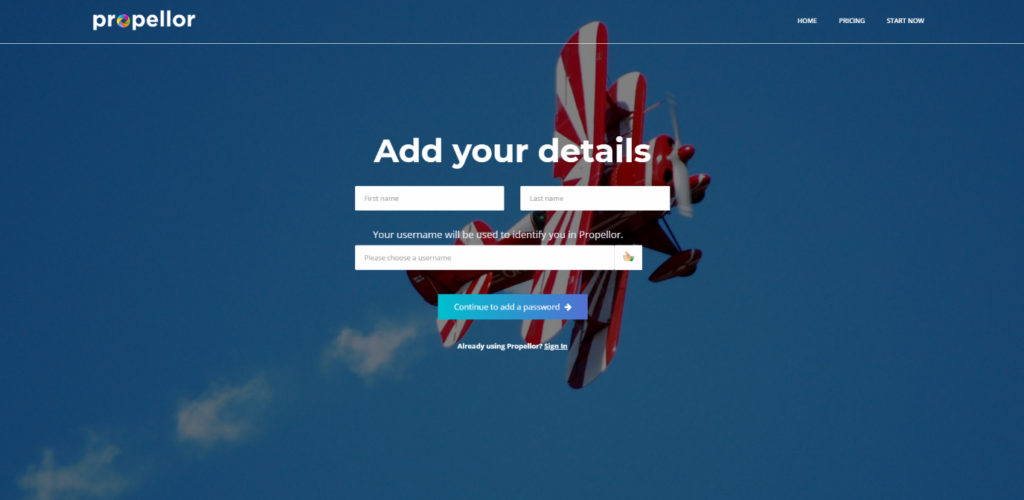 Step 4 – You will then be asked to choose a password. Click on the "Password" box and type your password, and type the same password in the "Confirm Password" box, and then click "Sign In". If the passwords do not match, you will be prompted to enter them again. Your password should be at least six characters in length (preferably ten characters or more) and should contain a mix of upper and lowercase characters. Avoid using common passwords or passwords that can easily be guessed.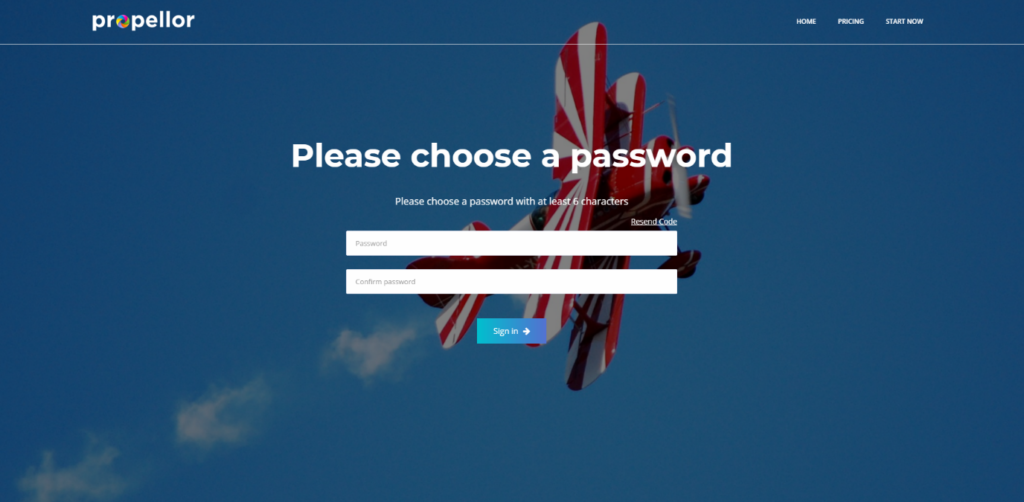 Step 5 – Finally, you will be asked to choose a team name. This name will be attached to your subscription and used as your organisation name in Propellor. Once you have completed this step you will be taken to the Propellor dashboard.